Women's History Month 2019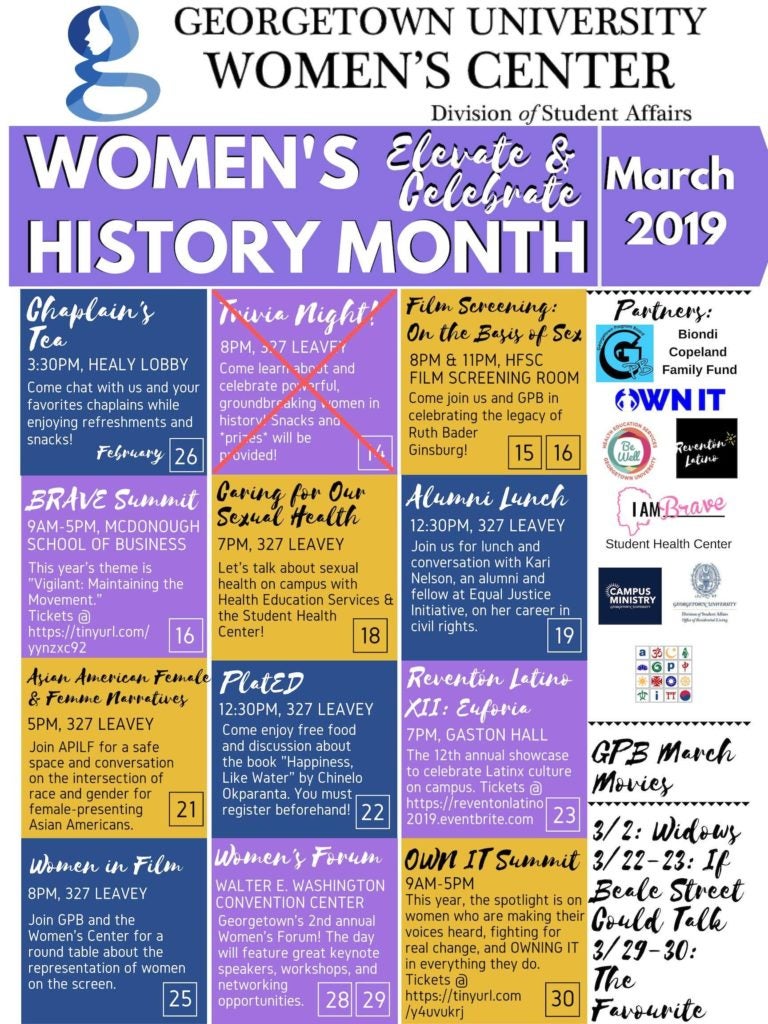 Join us and our campus partners to celebrate Women's History Month 2019!
Please note: March 14 Trivia Night has been cancelled. Check out our Facebook and Instagram for a chance to win prizes by answering trivia questions throughout the month!
February 26-March 30
After Women's History Month, get ready for Sexual Assault Awareness Month programming from SAPE, Health Education Services, and other Georgetown offices and groups.