About Us
Mission
Created in 1990, the mission of Georgetown University Women's Center (GUWC) is to foster an environment to support, educate and empower women of all cultures, races, sexual orientations, genders and ages providing a safe environment while respecting all facets of women's abilities, spirituality and differences. GUWC celebrates women's achievements and advocates for a climate that promotes social justice, free of all barriers and discrimination.
In fulfilling its mission the Center provides students, faculty and staff with education, information, services and programs that address matters of particular concern to women — while exploring the connections among gender, race, economic status, sexual orientation, culture, ability, religion, political views and other significant elements in relation to women's individuality and collective identity. Through a commitment to educate, advocate and care for the whole person, the GUWC provides opportunities for total campus involvement while attending to the specific needs and concerns of women at Georgetown University.
Staff
Karla Rondon, Program Coordinator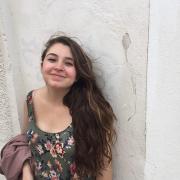 Karla earned her Bachelor's degree in East Asian Studies with a Chinese concentration at Amherst College in Amherst, MA. At the Women's Center, she coordinates the WAGE Institute, helps in the planning of the VOICES retreat, and supports collaborative programming with the LGBTQ Resource Center, Health Education Services, and other partners of the Center. She is interested in the intersections of class, race, sexuality, and gender, as well as feminist and immigration policy. Outside of work, she enjoys hiking and rafting in her home state, Colorado, reading novels, and playing with her three cats.
Megan Gutierrez, Graduate Assistant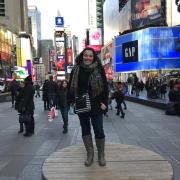 Megan earned her Bachelors degree in Health Science with a concentration inPublic Health Education from California State University, San Bernardino. She moved from California to Washington, DC to pursue a Masters of Public Health in Health Promotion at George Washington University. Megan works for both the Women's Center and Health Education Services focusing on gender based violence prevention programming. She is passionate about speaking out against victim blaming and rape culture. When she is not at school or work, she enjoys taking advantage of all there is to do in DC!
Theresa Marie Romualdez, Undergraduate Assistant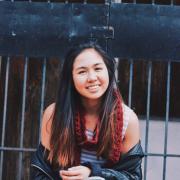 Theresa Romualdez is a Senior in the COL ('19). She is double majoring in English and Psychology, with a minor in Cognitive Science. At the Women's Center, she updates and works on the Website, helps plan Women's History Month, and enjoys working on the blog. She hopes to focus on learning more about gender violence, and issues of intersectionality, particularly surrounding race and mental health. Theresa is co-Captain of the Club Boxing team and when she does find free time, she enjoys art, writing, running, and eating.

Vanessa Phillips, Undergraduate Assistant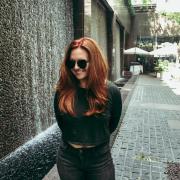 Vanessa Phillips is a Senior in the MSB ('19). Vanessa plans on being a Marketing major with a minor in Korean. She originally began as a volunteer, helping with creating marketing content and blog posts for the Center. Vanessa is especially invested in discussions concerning women as leaders in the workplace, how feminism is defined today, and reproductive rights. She is also now a WAGE (Women Advancing Gender Equity) Fellow with the Center. Vanessa's on campus family is Club Boxing and she enjoys talking about her undying love of Ben & Jerry's ice cream. She's your girl for restaurant, Netflix, and travel recommendations.
Caroline Sarda, Undergraduate Assistant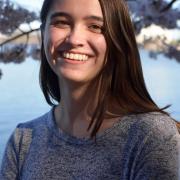 Caroline Sarda is a Junior in the COL ('20). She is currently studying English with a possible double major in Psychology. At the Women's Center, she helps work on the blog, update social media, and plan Women's History Month. She particularly enjoys discussions about women in the arts, both as subjects and as creators, and one of her favorite female artists is Sarah Kay. On campus, she is Vice President of Club Filipino and an ESCAPE Leader. In her free time, she enjoys listening to music, exercising, and watching movies.
Katarina Watson, Undergraduate Assistant
Katarina Watson is a sophomore in the College, studying Women's and Gender Studies and Biology. She is pre-med, and hopes to become an ob/gyn one day. Her work at the Center has just begun, but she would love to create events around eating disorder awareness and reproductive rights! She still has a lot to learn about Women's and Gender studies, but she is most interested in the history of women, how it has led to where we are now, and how black women have experienced the intersection of gendered and racialized oppression. She is from Vancouver, WA, love coffee, traveling, and FRIENDS, and hopes to go abroad to Sweden next year!