Alumni & Giving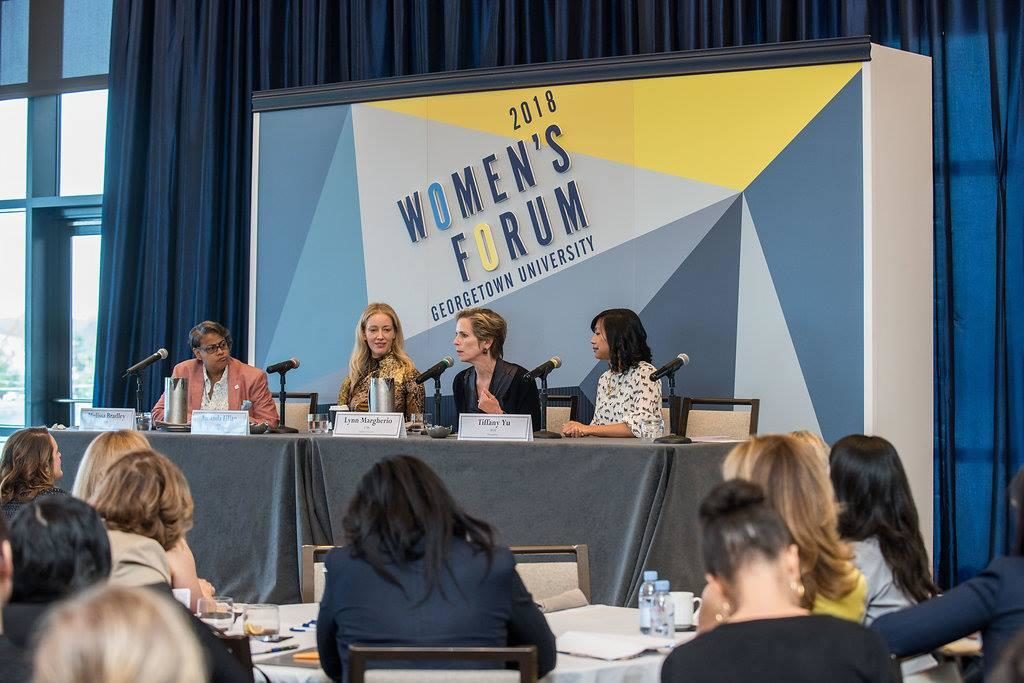 Ways to Engage with the Women's Center
We rely on your generous contributions to enhance Center programs and services. We welcome your contribution in the form of time, energy, gifts in kind, and financial support. This places us in a special place of both privilege and responsibility, and we look to your thoughtful support to help us become a national model on how to do this work with discernment and respect to our deepest held values and beliefs.

For over 30 years the GU Women's Center has been a creative and sustained space to foster critical conversations and space to foster engaged conversations on gender, particularly in the context of a Catholic and Jesuit institution. The Center has worked closely with faculty, staff, and alumni to deepen and enhance formation and identity development that will lead to a more just and equitable world for all.
For students, your generosity will mean continued support and expansion of the excellent programs being currently offered including travel assistance to conferences, need-based financial assistance, and growth in programming and presentations on campus.
For Georgetown, your generosity will mean development as a model in doing gender work in a faith context, drawing on its decades of understanding, commitment, and expertise on interfaith work. In an institution that is now predominantly "women," it also seeks to create more equity in leadership and governance at all levels.
For you, the donor, your generosity will make a difference in the lived experiences of Hoyas as we help make sure there are fewer roadblocks to their full and whole development.
How to Give
You may make a donation online here:
Donors may choose to endow a particular program, or contribute to the general fund. If you would like to explore opportunities for an endowed and named award, scholarship, or other programs, please contact the Executive Director, Sivagami Subbaraman (new window).
Alumnae in Action
Browse through some favorite memories of alumnae of the Women's Center
Women's Center Staff with 2020 Biondi Copeland Speaker, Dr. Kerry Murphy Healey